What is BounceBack®?
What is BounceBack®?
It's common to feel low, stressed out, worried, depressed, irritable, angry or nothing at all. With the right tools and practice, you can reclaim your mental health. You have the power to make positive changes, and we are here to help.

BounceBack® offers two types of support:
1. Telephone coaching with skill-building workbooks designed to improve well-being.
2. Videos with practical tips on mood management, sleep habits, confidence building, problem solving and healthy living.
With BounceBack®, you'll have access to a trained coach and skill-building workbooks that can be selected to fit your needs.
BounceBack® Coaching
If you like having someone motivate and encourage you to reflect, the coaching program may be right for you. A trained BounceBack® coach will help you learn skills to improve your mental health in up to six telephone sessions over three to six months. Your coach will help keep you on track and offer support as you work through the program materials. You design your own program by selecting materials from 20 different modules. Coaching and workbooks are available in English and French.

BounceBack® Videos
If you're not quite ready for the BounceBack® Coaching, or are waiting for your coaching sessions to begin, check out our series of online videos. The videos will provide you with practical tips on managing your mood, sleeping better, building confidence, increasing activity, problem solving and healthy living. Videos are available in English, French, Arabic, Farsi, Cantonese, Mandarin, and Punjabi. **Use this access code to register: bbtodayqc**

A glance at the materials
Adults can choose from among 20 workbooks and there are 9 booklets specially designed for youth. The materials are adaptable and flexible to meet your specific needs.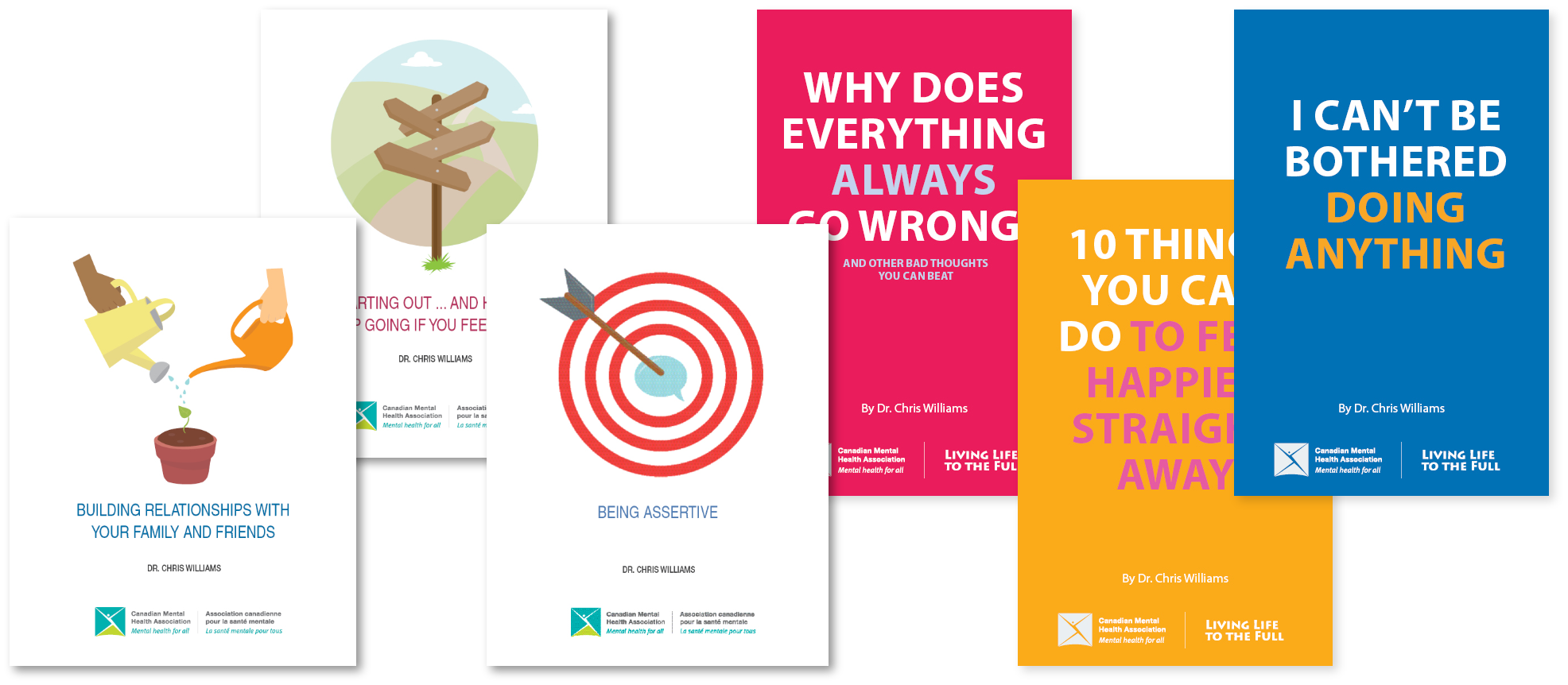 What people are saying about BounceBack
BounceBack® gave me the tools to grow, interact with other people, and gave me the confidence to address my own issues.
- participant, 18 years old
I am very pleased with BounceBack®. Especially since I gave up my driver's licence, I found the phone coaching very worthwhile. I am looking forward to being able to maintain the recent progress I have experienced.
- participant, 87 years old
The program was very informative and beneficial in improving mental health, self-confidence and my ability to notice challenges and to make a plan to overcome them through helpful strategies.
- participant, 30 years old
This program was a life saver for me. The workbooks are clear, concise and very easy to put into practice. My coach was great and helped me follow through with the course.
- participant, 65 years old
The program has helped me establish a routine and manage my anger. I have been able to reduce my self-harm and have fewer breakdowns.
- participant, 15 years old